It was April 6, 1994.
A surface-to-air missile shot down Rwandan President Juvenal Habyarimana's plane.
Habyarimana was a prominent Hutu, and while no one ever discovered who launched the rocket…there's no mistaking what the assassination caused.
Within one hour, the Rwandan Genocide began.
The Lead-Up
Rwanda was primarily composed of two ethnic groups – the Hutu (85%) and the Tutsi (14%).
For decades the Tutsi experienced legal persecution at the hands of the Hutu.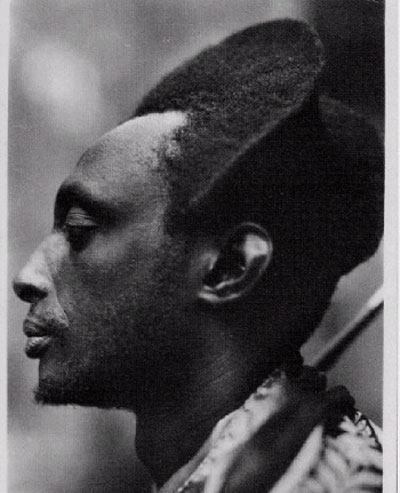 Tutsi were excluded from prominent careers, subject to education quotas, argued to be inferior, and subject to a series of other forms of "legalized" discrimination.
Things were exacerbated after civil war broke out in 1990. This, in turn, led to further anti-Tutsi sentiments.
The country was a powder keg, and it didn't take long for the fuse to be lit.
Genocide
Instantly after Habyarimana's death, calls for the extermination of Tutsi began.
Within an hour, roadblocks popped up throughout Rwanda courtesy of the Presidential Guard, the Rwandan armed forces, and various armed Hutu groups such as "Those Who Attack Together" and "Those Who Have the Same Goal."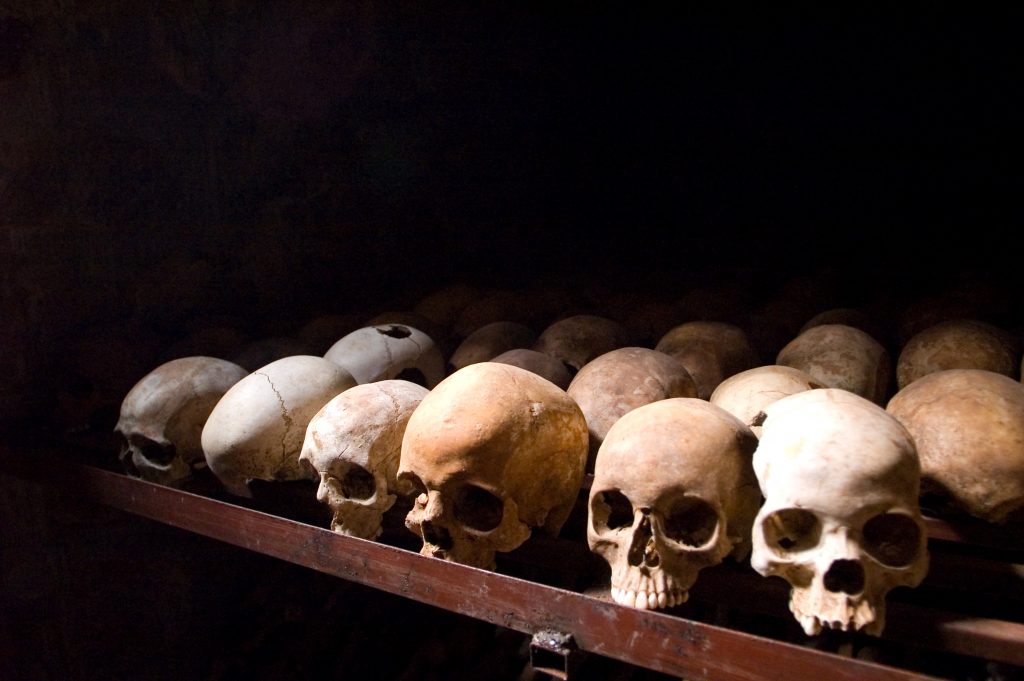 And so, the slaughter ensued.
Weapons were stockpiled – particularly machetes. These were used against the Tutsi regardless of where they were found – in the street, church, and in the field.
Once a Tutsi was located, they were attacked with a machete along with the rest of their family.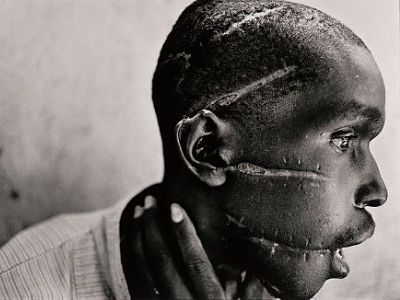 Aftermath
For the Tutsi, the slaughter didn't stop until the Tutsi-led Rwandan Patriotic Front took over the Rwandan capital, Kigali.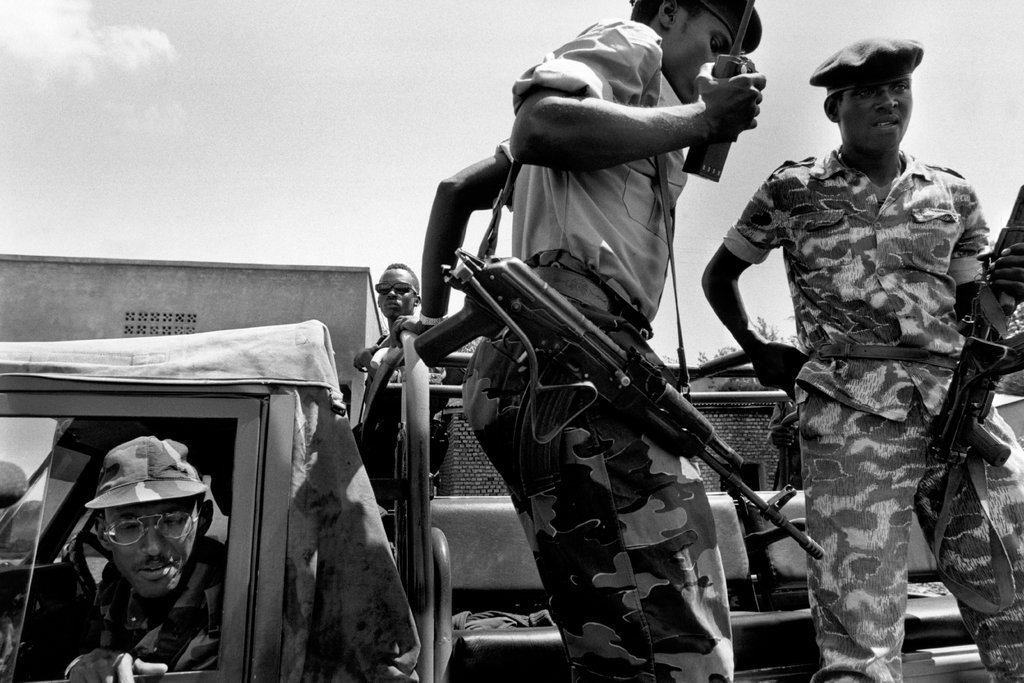 Ultimately, nearly a million Tutsi and Hutu were killed in the genocide.
Roughly 800,000 of those deaths took place within the first six weeks.
This is a new style of article for Pew Pew Tactical; if you liked it — let us know in the comments! If you didn't enjoy it…well phooey. To catch up on previous Pictures from History, click on over to our History Category.
Source
A Picture from History: The Rwandan Genocide is written by Aden Tate for www.pewpewtactical.com